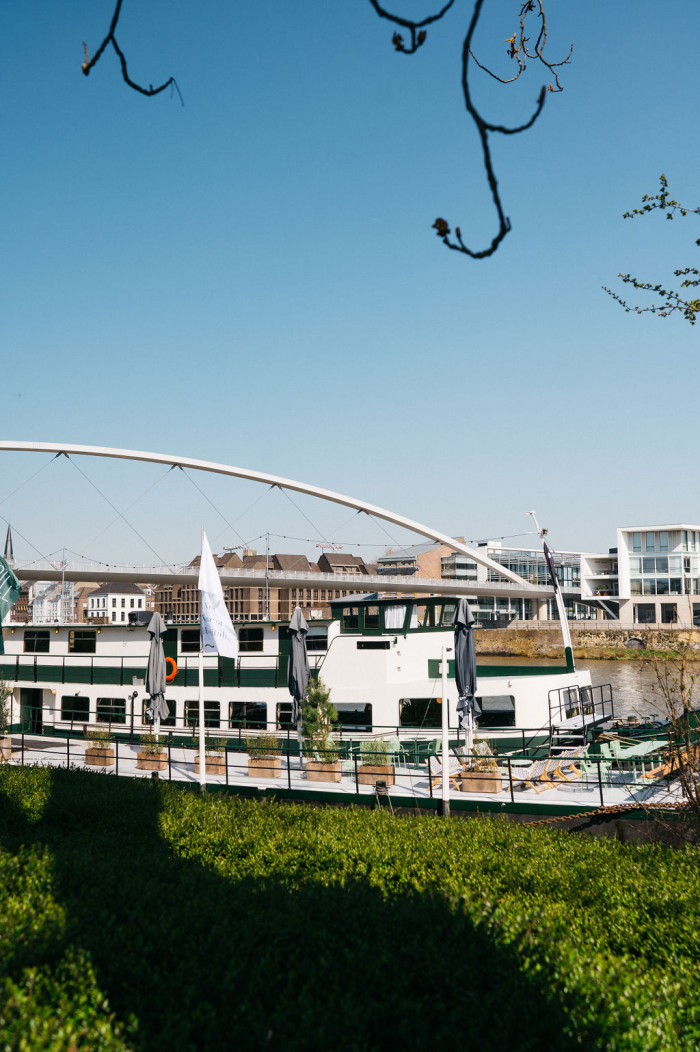 Botel
About the Botel
Walk around the deck and breathe in the fresh air. Enjoy the beautiful view over the Meuse river and the skyline of Maastricht. Walk up the quay and step into the city park. Take a seat on the terrace and watch the sun set (or rise!) reflecting off the surface of the water all around you.
On the different floors of the boat you will find the lower deck, tweendeck and upper deck. There is also the so-called 'pontoon' on the quay side, where the family room is located.
Different room types, cabins, can be found spread over the entire Botel. Something for everyone at the Botel: from single rooms to entire family rooms, they are available. One room type has its own shower and toilet, while others have shared sanitary facilities.
We offer:
Free WIFI.
Towels and bed linen.
Free parking for bicycles and motorcycles on our deck.
Option to book breakfast.
If you want to have breakfast at Botel, that is of course possible. Between 08:00 and 11:00 this is served in the restaurant on the tweendeck. The Botel breakfast consists of a freshly baked croissant, bread, savory and sweet toppings, a boiled egg, and a cup of coffee or tea of your choice.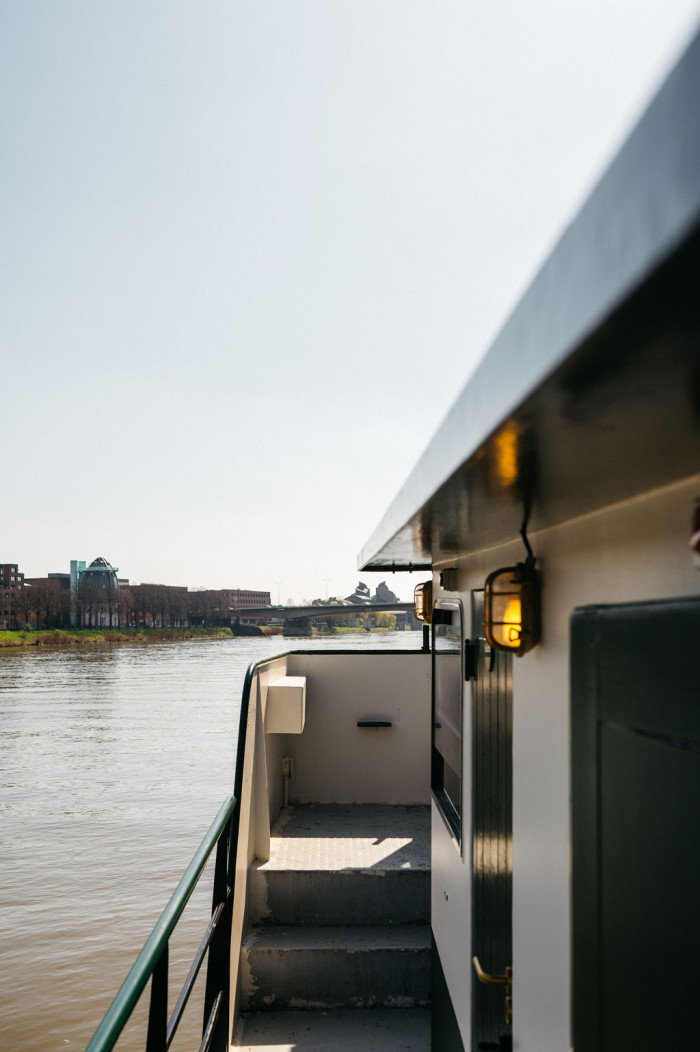 Botel
Roomtypes
At Botel Maastricht there is something for everyone, room types for all compositions of guests. Whether you come alone, or with your whole group of friends or soccer team. We have room for everyone at Botel Maastricht.
Book a room at Botel Maastricht